✞ Madonnapedia is is the first & largest Madonna wiki, a free, public and collaborative encyclopedia is dedicated to the American singer-songwriter, actress and enterpreneur Madonna, the Queen of Pop. ✞
Feel free to discover, share and add your knowledge!
We are currently editing 164 articles and 626 files.

✞ Have you get your tickets from Madonna's Rebel Heart Tour? Go here: http://www.madonna.com/tour ✞
Madonna Louise Veronica Ciccone (born August 16, 1958 in Bay City, Michigan) better known simply as Madonna aka is an American singer, songwriter, actress and entrepreneur whose immense popularity in the 1980s and '90s allowed her to achieve levels of power and control unprecedented for a woman in the entertainment industry.
Madonna is known for continuously reinventing both her music and image, and for retaining a standard of autonomy within the recording industry. She attained immense popularity by pushing the boundaries of lyrical content in mainstream popular music and imagery in her music videos, which became a fixture on MTV. Critics have praised her diverse musical productions which have also been known to induce controversy.
Read more...
---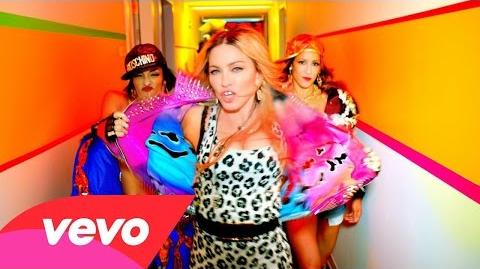 "Deeper and Deeper"
is a song by American singer-songwriter Madonna from her fifth studio album Erotica. The song was released as the album's second single by Maverick Records. The song was written by Madonna, Shep Pettibone and Anthony Shmikin. It was produced by Madonna and Shep Pettibone and received generally favorable reviews from music critics at the time of its release. The song's accompanying music video received mixed reviews from both fans and critics alike, with some proclaiming it Madonna's most intriguing music video.
Read more...
Which song should be the 4th single off Rebel Heart?